DELICIOUS, NOURISHING FOODS THAT LEAVE YOUR WORLD BETTER
We craft snacks with memorable flavors that are naturally plant-based, grain-free, and free from major allergens like gluten, dairy, and soy. And we do it so that you can feel great while sharing small, meaningful moments with your family.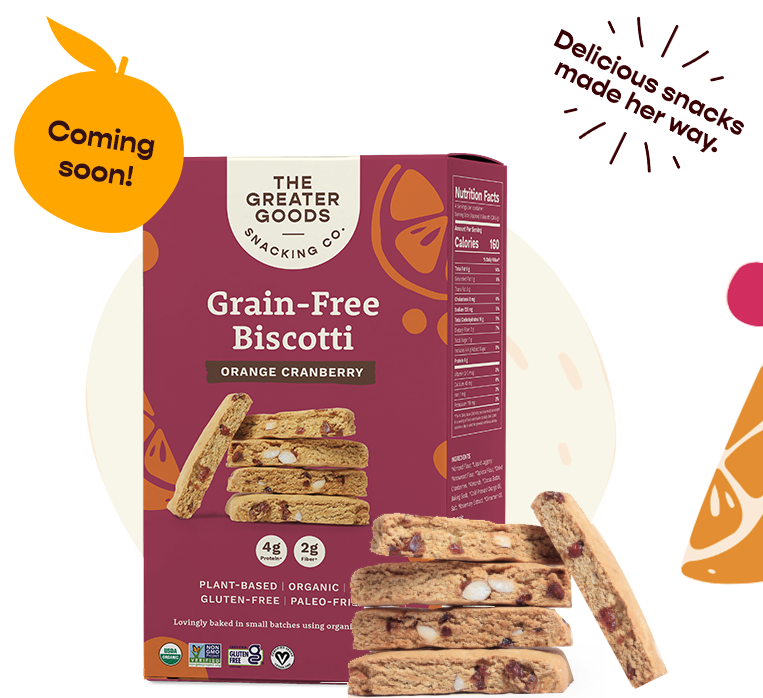 OUR COLLECTIONS
We offer a range of grain-free, plant-based cookies, crackers, and biscotti. Each collection features three unique flavors, with a little something for everyone.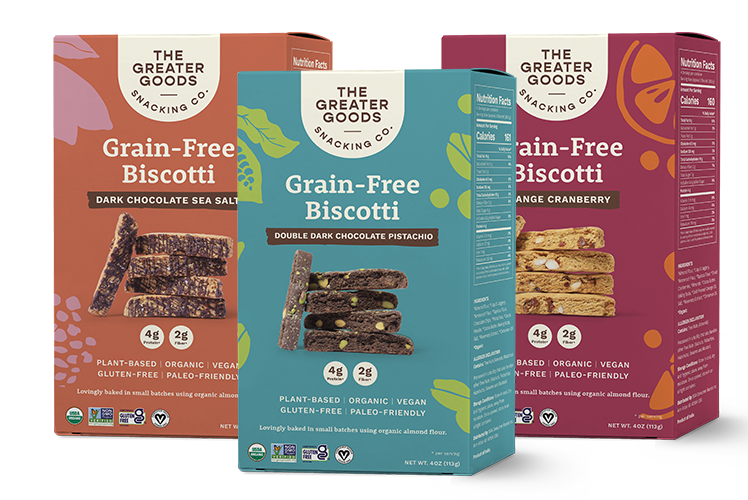 Biscotti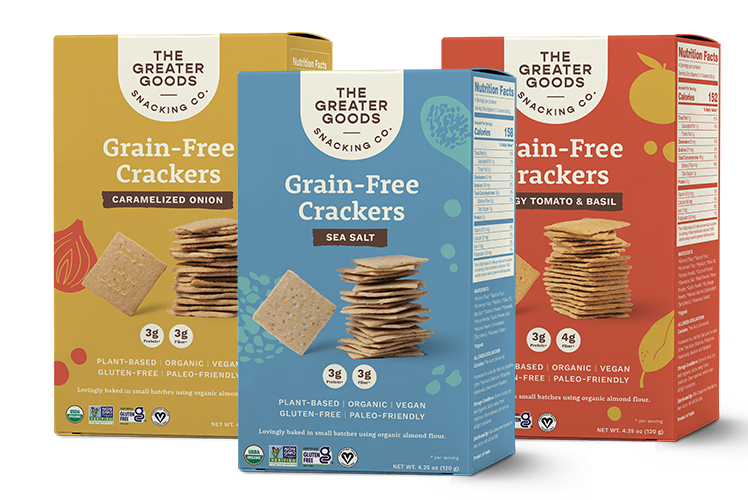 Crackers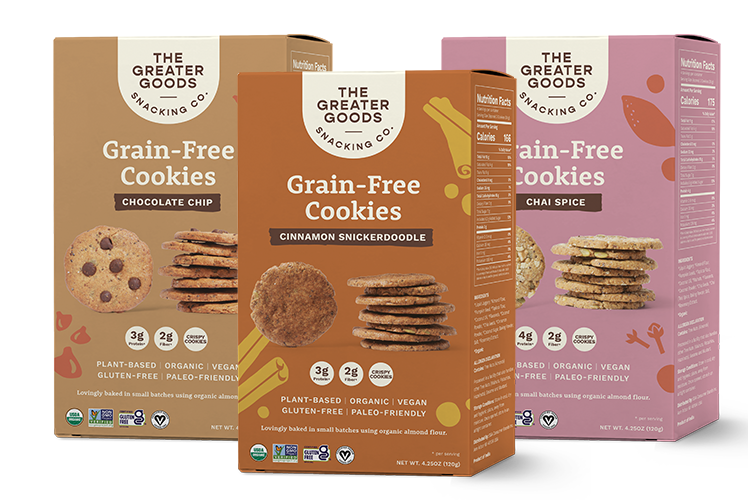 Cookies
MADE BY A MOM FOR YOUR FAMILY
Sujatha Duvvuri wanted more for her kids, and she understood the reality of life's challenges. So, she decided to make our world a better place. Not only by crafting tasty and nutritious foods that are grain-free, plant-based, and organic but also by helping women worldwide provide for their families.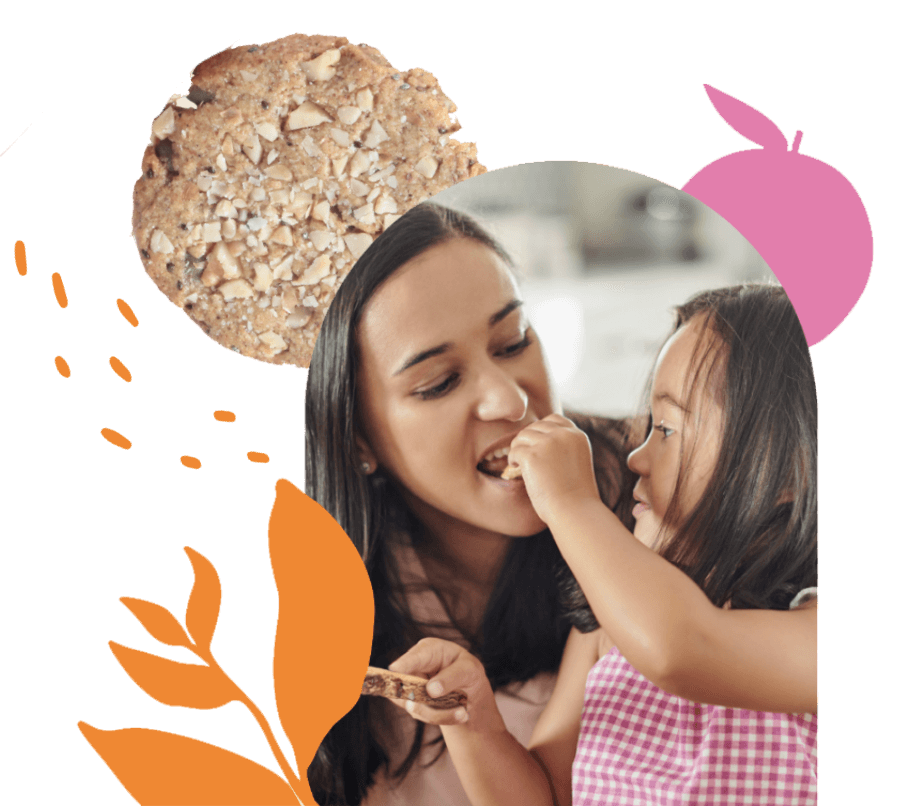 TASTES GOOD, FEELS GREAT
Grocery store shelves are full of products with secret names for sugar and fillers that add no nutritional value. Greater Goods is simplified by using clean, nutrient-dense ingredients.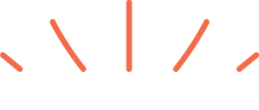 Grain-Free Goods

We skip the grains, making our snacks inclusive and more digestible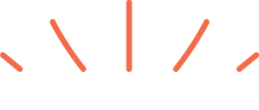 Plant-Based Power

Plants are super nutritious, inclusive of all diets, and wholesome. We harvest those incredible gifts from nature in our treats for your benefit.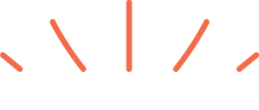 A Return to Simpler Ingredients

We skip artificial ingredients and synthetic chemicals, opting to use only wholesome, whole ingredient recipes.
SIGN UP FOR OUR MAILING LIST
From your inbox to your mailbox, sign up to order snacks right to your front door.